Renew Dental

Believes in a Healthy Mouth, Healthy Body
Biologic Dentistry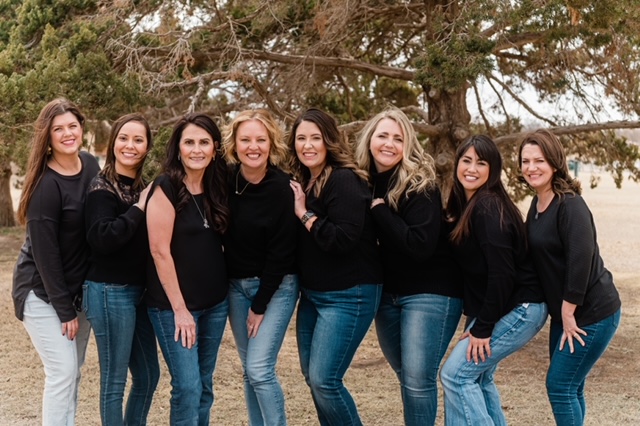 In our Office we want what is best for you dentally and for your overall health and well being. Our goal is for you to have a healthy smile and a healthy body! Healthy teeth and gums make for a great smile, but they also contribute to the whole health of our bodies. Today, we can do better dentistry in a less toxic environment with advanced treatment options that can be individualized for each patient. Biologic dentistry is a thought process, a holistic approach, and a guide for making choices in a dental practice. In recent years several studies have been published connecting oral conditions to the rest of the body. For example, effects of periodontal disease/infection on markers of systemic inflammation that can help predict and when treated prevent conditions such as cardiovascular disease or low birth weight. Biologic dentistry also considers the effects of dental materials and dental procedures themselves on the overall health of the body. It is of paramount importance that when we place foreign materials in the mouth that we understand the toxicology, the immunology, and the microbiology of our work and minimize the effects on the biologic terrain of our patients. We take our hippocratic oath of "First, do no harm" very seriously. It is our passion to stay current on information, technology, and procedures so that we can give our patients the best holistic dental care available.
Our Story
It is our passion to stay current on information, technology, and procedures so that we can give our patients the best holistic dental care available.

Meet Dr. Beard
Elizabeth Beard, DDS, FAGD is a Lubbock native and a proud Red Raider! Dr Beard graduated from Lubbock High in 1999 and obtained a bachelors in science in Cell and Molecular Biology from Texas Tech University in 2003. Dr Beard completed her Doctorate of Dental Surgery at the University of Texas Health Science Center in San Antonio in 2007. She continued her dental education with a hospital based general practice residency. During residency she acquired extensive training and experience in the surgical removal of teeth, placement and restoration of dental implants, IV conscious sedation, and advanced cosmetic and restorative dental procedures. In 2014 Dr Beard shifted her focus to a more holistic approach dentistry. Dr Beard completed her Doctorate in Naturopathic Medicine from American College of Integrative Medicine and Dentistry in 2016. She also hold a fellowship in the Academy of General Dentistry, an honor that recognizes a commitment to post doctoral continuing dental education. It is her passion to help her patients attain their best oral health as a potentially pivotal part of their overall health. Dr Beard is excited to bring these options and treatment philosophy to the West Texas area.
Locally, Dr Beard has served the community as a committee member of Kids in the Kitchen, a program that educates children and their parents on healthy living and eating in effort to reduce their likelihood of childhood obesity. Dr Beard has also been the Chairman of Junior League of Lubbock's Food to Kids, a program that sends sacks of food home with elementary kids in the Lubbock area that are at risk of not having adequate food at home over the weekends.
Dr Beard is married to Derek Beard an absolute car fanatic! The Beards have two crazy kids, Sloan and Cannon who are the complete light of their lives! The Beards worship at Lakeridge Methodist Church. When Dr Beard is not in the office you can find her volunteering at Roscoe Wilson Elementary, in her garden, cooking, traveling, or hanging out with her crazy kids.
Dr Beard's memberships include International Academy of Oral Medicine and Toxicology, American Academy of General Dentistry, International Academy of Biological Dentistry and Medicine, American Dental Association, and American Dental Society of Anesthesia.

Meet The Renew Dental Team
Veronica
My name is Veronica. I am a registered dental assistant. I have been practicing alongside Dr. Beard for six years. I enjoy helping patients feel comfortable and informed at their dental procedures. Dr. Beard has always encouraged me to expand my capabilities in the dental field and supported me in pursuing my phlebotomy certification to help provide the best care for our patients. On my time off, I love to spend time with my three boys, grandson, family and friends. I also enjoy watching sports, movies, and traveling.
Whitney
My name is Whitney and I have been a registered dental assistant since 2009 and a registered phlebotomist since 2017. I started my dental career with Dr. Beard in 2010. From an early age I knew that one of my love languages was to care and love people. I grew up with a wonderful dentist and orthodontist which sparked not only the science nerd in me, but a general interest in dentistry. I am a Lubbock native. I am blessed to a mother to my amazing son Jaxton. Outside of my career I love doing things with my family and friends.  I attend church at TWC and am involved in the children's ministry there. I love being a mom and doing "boy mom things". I also enjoy meeting new people, cooking and spending time outdoors.
Alyssa
Hi! My name is Alyssa and I began working with Dr. Beard as a registered dental assistant in 2015. I can be found all over the office from greeting patients to assisting Dr. Beard chairside. I loved the difference that my own orthodontic treatment made in my life and it was then that I knew that I wanted to be a part of the reason someone smiles more confidently. One of my favorite things about my job here at Renew is the relationship I build with my patients. They enter as patients and usually leave as a new Facebook friend. The Renew team is second to none. I love getting to hang out with my friends all day and call it "going to work". Aside from work, my kids and I stay moving with busy sports lives and random activities that keep us outside. I am a member of Trinity Church and love directing energy towards making an impact in the Lubbock community by volunteering through Heartline and Trinity Outreach.
Danielle
Hi, my name is Danielle, most call me Dani. I started my dental career in 2017 after graduating from Amarillo College as a registered and nationally recognized dental assistant. In the fall of 2018, I went back to Amarillo College and graduated as a registered dental hygienist in 2020. I found my passion in education my patients about oral health and overall body health. I am currently working on my bachelors in dental hygiene with hopes of completing requirements in the spring of 2022.  I enjoy meeting new people and helping my patients become oral health experts. Outside of work, I stay busy with my three children and travel hockey tournaments. I enjoy working out, eating healthy (or not so healthy.) I am an Amarillo native and I have enjoyed my life in Lubbock. I am also a new member or Trinity Church and look forward to growing my relationship with God and friendships.
Brandy
My name is Brandy Hightower. I have always had a fascination with teeth and the human body. I began my career in dentistry in 1996., over the years I have worked in many aspects of the dental office. First as a hygiene and dental assistant; then teaching dental assisting from and finally making it into, through and out of dental hygiene school.
I yearn to be the best at what I do. It is my goal to learn daily and hone my skills, so that I may be a master at my craft. Most recently I began to delve into the area of Orofacial Myofunctional Therapy (OMT). I desire to utilize those skills to help my patients in a multitude of areas, ranging from clenching, snoring, breathing and swallowing properly. I desire to help my patients understand the relationship between the mouth and the body and how our habits affect both.
I am married and have two grown sons. I love dogs and have three. I enjoy spending time with my husband hiking, camping, hunting and spending time outdoors. I love studying Biblical Hebrew and growing in my faith daily.
Joanna
I began my career as a dental hygienist in 2012 after graduating from Texas Tech and Amarillo College. Over the course of my career I have focused on educating myself to best serve my patients. I love learning new methods and techniques in dentistry while connecting to patients on a personal level. I enjoy spending time with my family and I'm known as the "cool aunt" to my many nieces and nephews. In my free time I enjoy traveling to new places for any outdoor adventure.
Christine
I began my career in the dental field 20 years ago, I started dentistry as a dental assistant in New Mexico and then became a Lubbock Native in 2004. I loved meeting new friends and changing the impact of their lives with beautiful smiles throughout the years I furthered my career becoming a dental insurance/scheduling coordinator I recently joined Dr. Beard's team in April of 2019. I enjoy spending time with my family or watching Hallmark movies when I am not at work.